5 Places to Buy Investment Property in Los Angeles
Posted by Techyscouts | Posted on
05/20/2018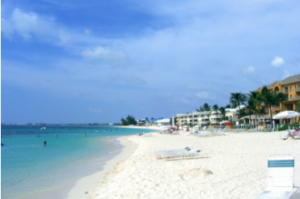 Los Angeles is the city of dreamers – and as an unexpected consequence, that makes it an excellent market for investment properties. LA is growing continuously year by year, and it's an attractive location for investors or landlords looking to buy investment properties. However, not all locations are created equal – and as your Los Angeles real estate broker, we're here to give you the scoop in the 5 best neighborhoods to buy investment property in LA.
West Los Angeles Investment Properties
Purchasing investment property in West LA is a great bet. The region has seen rent increase by 18% in 2016, which bodes well for future growth. This makes it an attractive option for those looking buy investment properties.
Investment Properties in Loz Feliz
Los Feliz is one of the hippest neighborhoods in LA, and it also looks pretty cool if you're a real estate investor. Home to a large concentration of artists and creative types, the neighborhood saw 12% growth rates in rent during 2016, which means it's likely a great time to get in on an investment property in the region.
Westwood
Westwood may be a college town, but the returns on investment properties will surely be attractive to even the most professional investors. Westwood rental prices are some of the highest in LA, and the proximity to UCLA virtually guarantees a steady stream of tenants for years to come.
Mar Vista
Mar Vista's rent growth rate may not be as high as some of the other regions, but it's still an attractive neighborhood that's likely to see growth in the coming years. If you're searching for a solid LA investment property, Mar Vista is a great place to look.
Silver Lake
Silver Lake is the timelessly hip neighborhood in Los Angeles, and it's just as attractive to real estate investors as it is to artists. Even more attractive is the fact that Silver Lake has experienced rental growth rates as high as 30% in recent years, making it one of the hottest neighborhoods in the city to buy investment property.
Invest In Los Angeles Today!
Purchasing an investment property in Los Angeles is a thoroughly sound financial decision – but you'll need an experienced Los Angeles real estate broker to make sure you get the best possible deal. That's where we come in. Michael Millea has helped new and seasoned investors alike secure excellent investment properties on favorable terms, and his intimate knowledge of the local markets gives you a competitive advantage. Contact us today to discuss your real estate investment goals. We can't wait to hear from you!