About The Millea Team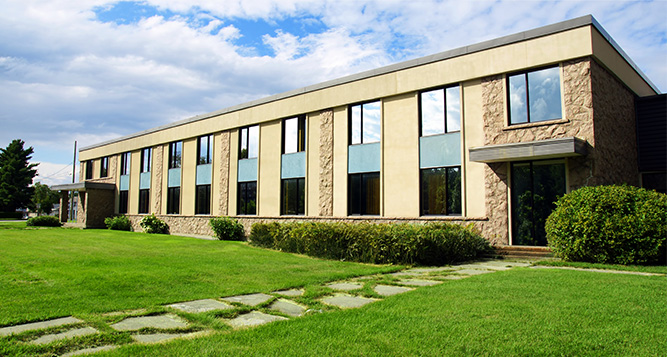 Mike Millea: Probate, Trust & Estate Real Estate Broker & Commercial Property Real Estate Broker
Mike Millea is a multifaceted real estate broker who used to practice Probate, Estate and Trust Law in Southern California. Mike's strong background in both real estate brokerage and law provides you with a powerful addition to your real estate team in the 1031 tax-free exchange arena and in the Probate, Trust and Estate real estate market. As Senior Vice-President and a top-producing real estate broker with Lyon Stahl Investment Real Estate Brokerage. Mike is a trusted expert in the South Bay and Greater L.A. real estate markets for all types of properties, including Apartment Buildings, Portfolio sales, homes and other income producing properties. Mike is a valued member of the Ensbury Group, which has sold over $2 Billion of real estate including over 1,000 Apartment Buildings, consisting of more than 17,500 units, 50 shopping centers, and over 100 single tenant Triple Net properties. Many of the Single Tenant Triple Net properties are located outside of California. Mike and his team have helped clients with hundreds of 1031 Tax Deferred Exchanges.
Mike had practiced real estate, tax and estate planning law in Southern California from 1984 – 2004. Although Mike no longer acts as an Attorney, he is here to help guide you through the complexities of real estate buying and selling, including but not limited to, probate, trust, estate and 1031 real estate transactions.
Education & Experience
1980 – Undergraduate Degree in Economics from UCLA
1983 – Law Degree from University of CA – Hastings College of the Law
1984 – Masters in Tax Law from NYU
1984 – Present – CA Licensed Attorney (Non-Practicing)
2004 – Present – CA Licensed Real Estate Broker
1997 – 2007 – CA State Bar Certified Specialist in Estate Planning, Probate and Trust Law.
Mike has years of experience representing high net-worth estate and trust clients in connection with the disposal of real estate assets. In this capacity, Mike developed specialized niche of expertise in probate, wills, and trusts real estate transactions, along with the finer points of I.R.C. Section 1031 Tax-Free Exchanges. In 2004, Mike returned completely to his true passion: real estate.
A Proven History of Success
Year after year, Mike remains one of the top choices for a Southern California Real Estate Broker to assist clients in netting the maximum amount of profit when selling Estate or trust real property. Because of his dual expertise and knowledge in both (i) real estate buying and selling, and (ii) legal proceedings, he is able to make life extremely easy for Attorneys, Executors and Trustees who are managing clients' assets through to sale. He is often called upon as a consultant and thought leader to analyze existing real property holdings for his clients and suggest methods to increase both cash flow and asset appreciation. Further, with his expertise in the complicated I.R.C. Section 1031 Exchanges, Mike can assist clients in growing the net worth of their real estate portfolio. From a multi-family apartment unit portfolio or industrial warehouse building, to a single-family home or multi-million dollar private estate, Mike's expertise and history of success make him an asset to any client's real estate Team.
Real Estate & Legal Memberships & Affiliations
Broker, California Association of Realtors
Member, California State Bar Association
Member, Real Property Section of California State Bar Association
Member, Trust & Estates Section of California State Bar Association
Member, South Bay Association of Realtors
Member, South Bay Estate Planning Council
Certified Probate Real Estate Specialist, U.S. Probate Services
Mike Millea's Team
Janice Millea – Partner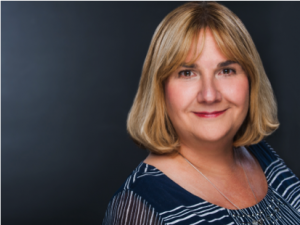 After being born and raised in Manhattan Beach, Janice has remained true to her love of the South Bay. At UCLA, Janice earned a Bachelor's degree in Economics while representing UCLA Soccer at the first Women's National Championship for Soccer. After graduating from UCLA, she worked in San Francisco and New York City honing her financial skills. Later, she returned to Los Angeles to attend UCLA's Anderson School of Business emphasizing Real Estate Entrepreneurship and focusing her thesis on Mixed Use Feasibility Study.
Prior to her joining Mike in the brokerage business, Janice gained a varied background in Corporate Finance and Project Management with Fortune 50 Companies. She is committed to our clients' understanding of Trust and Estates and helping them fulfill their dreams through working with the Millea Team. Janice enjoys soccer, museums, traveling and time with friends and family.
Contact Mike Millea Today with your Probate Real Estate Questions
If you recently became the Executor of a Probate, Administrator of a Will, or Trustee of a Trust owning real estate assets and have questions about the disposal of real estate assets, immediately Contact Mike. Mike is here to help you make sense of the complicated world of Probate and Trust real estate. Mike has lived in Manhattan Beach since 1958, so he is a neighbor and friend of the community with intimate connections and respect for South Bay and Southern California real estate.