About The Millea Team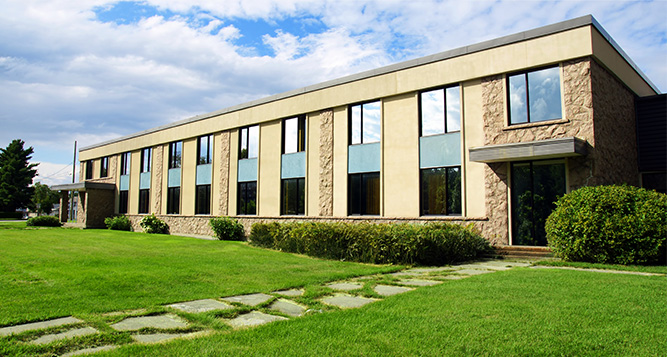 Mike Millea: Probate, Trust & Estate Broker & Commercial Property Real Estate Specialist
Mike Millea is a multifaceted real estate broker with a professional legal background, making him a weapon in the probate, trust and estate real estate market. As Vice President of Investments and a top-producing real estate broker with The Ensbury Group, a division of Keller Williams Commercial & Investment Realty Group, Mike is a trusted expert in the South Bay, West Los Angeles and Greater L.A. real estate markets for multi-family units, homes and commercial properties.
He has practiced both real estate and tax and estate planning law in Southern California for more than 30 years combined. He is here to help guide you through the complexities of real estate buying and selling, including but not limited to, probate, trust, estate and conservatorship real estate dealings.
Education & Experience
When you hire Mike as your real estate broker, you are hiring a real estate broker with more than 20 years of legal experience to work for you. He completed his Juris Doctorate at The University Of California's Hastings College Of Law in 1983. After commencement from Hastings College of Law, he continued his legal education, graduating with a Master's Degree in Tax Law from New York University in 1984.  Mike practiced law in California from 1984 to 2004, representing estate and trust clients in connection with the disposal of real estate assets. In this capacity, he developed a niche of expertise in probate, wills, trusts and conservatorship real estate deals, along with the fine points of IRS Section 1031 Exchanges. In 2004, Mike returned completely to his true passion: real estate.  Since then, Mike's team has closed more than 600 real estate deals to date.
A Proven History Of Success
Year after year, Mike remains the top choice real estate broker in Southern California to assist clients in netting the maximum amount of revenue when selling estate or trust real estate. Because of his dual expertise and knowledge in both legal proceedings and real estate buying and selling, he is able to make life extremely easy for the attorneys and executors who are managing his clients' assets through to sale. He is often called upon as a consultant and thought leader to analyze existing real property holdings for his clients and proper methods to increase both cash flow and asset appreciation. Further, with his expertise in the complicated IRS Section 1031 Exchanges, Mike can assist clients in growing their net worth of their real estate portfolio. From a multi-family apartment unit or industrial warehouse building, to a single-family home or multi-million dollar private estate, Mike's expertise and history of success make him an asset to any client.
Real Estate & Legal Memberships & Affiliations
Broker, California Association Of Realtors
Member, California State Bar Association
Member, Real Property Section of California State Bar Association
Member, Trust & Estates Section of California State Bar Association
Member, South Bay Association of Realtors
Member, South Bay Estate Planning Council
Member, Beverly Hills Estate Planning Council
Certified Probate Real Estate Specialist, U.S. Probate Services
Mike Millea's Team
Janice Millea – Partner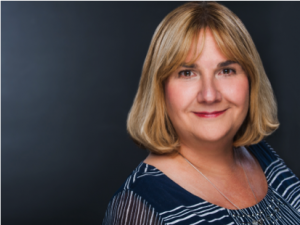 Born and raised in Manhattan Beach, Janice has stayed true to her love of the South Bay.  At UCLA, she earned a Bachelor's degree in Economics while representing UCLA Soccer at the first Women's National Championship for Soccer.  After graduating, she worked in San Francisco and New York City honing her financial skills.  Later, she returned to Los Angeles to attend UCLA's Anderson School of Business emphasizing Entrepreneurship and focusing her thesis on Mixed Use Feasibility Study.
Prior to her joining Mike in the brokerage business, Janice has gained a varied background in Corporate Finance and Project Management with Fortune 50 Companies. She is committed to our clients' understanding of Trust and Estates and helping them fulfill their dreams through working with the Millea Team.  Janice enjoys soccer, museums, traveling and time with friends and family.
Amanda Bashaw – Executive Assistant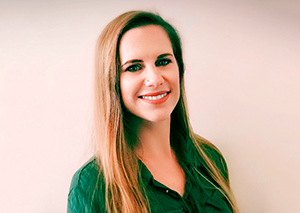 Amanda was raised in San Diego, California by her loving and devoted Parents, Paul and Jill Harris. She graduated from California State Dominguez Hills with an English Literature Degree, with Honors as a Volleyball Alumni Athlete for the Dominguez Toros, while maintaining a 3.0 GPA and working full time.
Amanda not only manages Mike Millea's every day schedule, accounting systems, and performance in operations, but she also is the main point of contact for all of Mike's clientele. From when Escrow opens, each file is treated with the upmost respect, and hand-held through every step of the escrow process; to lender follow ups, scheduling inspections, execute paperwork and disclosures, etc., until escrow closes. Amanda is known for being Mike's right hand in every Real Estate Transaction and well known to his clients.
When you need someone that keeps the accountability and integrity in place, Amanda will keep everything moving smoothly and fully executed by the deadline.
Michelle Landau – Operations Manager
In partnership with Mike – Michelle plans and directs all aspects of the team's operational policies, objectives, and initiatives. From ensuring legal compliance, to overseeing and approving all marketing efforts – she ensures everything we do is consistent with our core values – integrity, service and excellence in everything we touch. In addition, when an offer is accepted and we open escrow, your file is placed into her very capable hands. Michelle will orchestrate the sale of your property from point of signature through close. She will walk you through the process of your transaction, from explaining the necessary paperwork to sign, to scheduling all inspection and appraisal dates. Most importantly she will keep a daily hand in your file and hold the escrow, lender and title representatives accountable to ensure a smooth and timely close.
As a Los Angeles native, Michelle graduated cum- laude from Cal State Northridge with a degree in Communication Studies. She has over 10 years management and business development experience with organizations such as Mercedes-Benz and Capitol Records, as well as in her own entrepreneurial endeavors.
Contact The Mike Millea Probate Real Estate Team Today
If you recently became the executor of a probate, will, conservatorship or trust real estate asset and have questions about what you can do to manage the asset, contact Mike today. Further, if you are an investor or income property manager looking for new investment opportunities, Mike can leverage his network to find the right property for you. He is here to help you make sense of the complicated worlds of real estate and law. Plus, he has lived in Manhattan Beach since 1958, so he is a neighbor and friend of the community with intimate connections and respect for West L.A., The South Bay and Southern California.