Five Things You Need to Do After Buying a House
Posted by Techyscouts | Posted on
04/30/2018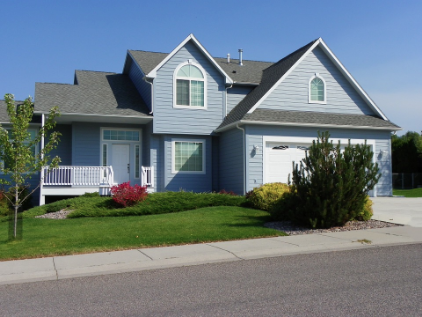 When you're looking for commercial, residential, or investment property in and around Los Angeles and the South Bay, Michael Millea and his experienced team can help! We have the knowledge and expertise needed to help you find and purchase the house that you've always been looking for. When you finally buy your new home, it may seem like the job's over with and the hard part's done, but truthfully, there's still plenty that needs to be done. To make your transition into your new home go as smoothly as possible, we're providing you with five of the most important things that you should do after you buy your new home.
Change the Locks
The first thing that you should do after buying a new house is to change the locks. You won't know who else has a spare key to your home so to keep them from potentially being able to enter your house without your consent, we recommend either rekeying your locks or replacing them completely.
Clean the House
Not only is it a great idea to get your house off to a good start by giving it a cleaning, but because all of your stuff won't be moved in yet, you'll be able to easily get to all of the corners and normally hard-to-reach areas. Since your house will be currently empty, there won't be a better time to make sure that everything is clean.
Replace the Filters
Filters should be replaced about every six-to-12 months. Not only will it make sure that your appliances are working properly and provide you with cleaner air, but it can actually save you money on your utility bill each month. You won't know how long the filters have gone without being changed so it's best to do so right when you get your new home.
Update the Technology
We also recommend updating the technology (which would include things like security cameras) right when you move in. There are two reasons why this is a perfect time to update the technology. First, you'll have free access to all of the spots inside your home before you start moving your furniture and other belongings in. Most importantly though, you'll just get to enjoy all of the benefits of having them from the first day you move in!
Be Prepared
Our last – and perhaps most important – thing that we suggest that you should do after you buy a home is to just simply be prepared. Make sure to have a list of contacts in case anything goes wrong. If needed, you can even ask the previous homeowner for recommendations as to who to go to if you're in any troublesome situations.
Contact Your Los Angeles Real Estate Broker Today!
If you're looking for investment property in South Bay or you just have any questions for us, please don't hesitate to give Mike Millea a call at (310) 939-9356 and our team will be glad to assist you. Alternatively, you can contact us through our website and get in touch there. We look forward to working with you!