How to Get the Best Mortgage Rate
Posted by Techyscouts | Posted on
02/16/2018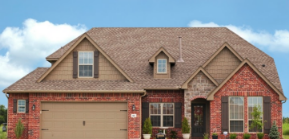 As your South Bay and Los Angeles real estate broker, Mike Millea has a wealth of knowledge when it comes to real estate and is glad to put that information to your benefit. One of the best tips that Mike Millea and our entire team can offer you is that when you purchase a new house, you want to make sure that you get the best mortgage rate that you can. This can be so critical because a great mortgage rate can end up saving you tens of thousands of dollars in the long run. To assist you in getting the best mortgage rate possible, we've provided several helpful tips for you.
Maximize Your Credit Rating
The most important thing that you can do when it comes to getting a good mortgage rate is making sure that your credit rating is as high as possible. Some of the best tips that we can give you for maximizing your credit rating are to:
Pay your bills on time.
Reduce the amount of debt that you owe.
Clear up any collection accounts.
Limit your credit card applications.
Check your credit reports and make sure that they're accurate.
Search and Compare Multiple Lenders
When you take the time to search multiple mortgage lenders, you'll be able to compare the different interest rates and fees that are involved. It's a great idea to get several different mortgage quotes as the rates and fees will differ for each lender. Unfortunately, many people don't take advantage of this because they believe that making too many inquiries will lower their credit rating. However, this isn't true – this process is what's known as 'rate shopping' and it won't do any harm to your credit rating at all. There's really no downside to doing this!
Use the Mortgage Quotes to Negotiate
We also want to mention that a lender's quotes aren't always final. This is another benefit of getting multiple mortgage quotes; you'll be able to use them to help you negotiate a better mortgage rate. You can take a quote from one lender and ask another lender if he or she can beat that. You can do this with multiple lenders and essentially turn it into a 'reverse auction,' getting yourself the best possible mortgage rate that you can.
Consider the Different Types of Rates
A 30-year fixed rate is often the standard when it comes to mortgage rates, though it may not be the best for you. If you have the money, you might want to consider a 15-year fixed rate. These offer better rates, sometimes up to a full point lower than a 30-year loan. Also, if you're planning to sell the house within five years, you should think about a 5/1 ARM loan. These adjustable mortgage rates will start off low for the first five years and then increase every year after that.
Contact Your Los Angeles Real Estate Broker Today!
Mike Millea and the entire team will be glad to assist you in any way that we can. If you have any questions about mortgage rates, real estate, or investment property, simply give us a call at (310) 939-9356 or contact us online. We can't wait to hear from you!