Pros and Cons of Buying Probate Real Estate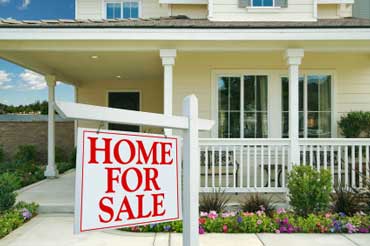 Posted by Techyscouts | Posted on
09/05/2017
When it comes to navigating the financial and legal complexities of real estate dealings, you can trust Michael Millea and his team to deliver results. We specialize in probate, trust and conservatorship dealings, and provide expert 1031 exchange consulting to clients throughout the Greater Los Angeles area. When it comes to buying probate real estate, many of our clients have a strong interest in these properties due to their low cost and potential high payoff. A property can enter probate if owner dies and doesn't have a will that transfers the property over to someone else. The property or the house is then sold in probate court where the state takes over and administers the sale.
Because you may see probate properties in your local market listings, we want to provide you with some pros and cons for buying probate real estate.
Pros of Buying Probate Real Estate
1. The Selling Price Is Much Lower
With probate real estate, there's a priority on getting the sale through quickly and moving on. Because of this urgency, you can typically find these homes being priced at 30 to 40 percent lower than their market value.
2. Short-Term Or Long-Term Income
If you're looking for investment property, probate real estate can be a great option to get started. With a couple of small renovations, you can prepare these properties to be rented in a relatively short period of time. Also, since these homes sell for a lower price than the actual worth of the house, you can often 'flip' them decent amount of money. Purchasing probate real estate, renovating the house, and then selling it can be a worthwhile investment.
3. There's a Great Selection
Without beating around the bush, many individuals may not have their affairs in order, leaving ownership of their property in disarray. With the help of an expert like Mike Millea, and a little bit of research, you can find many viable probate property options at a great price.
Cons of Buying Probate Real Estate
1. It Can Take More Time
When you buy a home in probate court, it will generally take longer than purchasing a home traditionally. There are a variety of reasons for this: there are often multiple parties involved, there can be disputes about the unsettled financial obligations, and you'll have to wait for the court to approve the application. It's a process that could take months or even years.
2. Other Expenses Can Add Up
The selling price will likely be much lower, but there are other expenses involved that can add up. Prepare to pay fees for attorneys, executors, appraisals, filing, as well as an additional amount of money for making an offer.
Contact Mike Millea For Expert Probate Real Estate Consulting
We encourage you to give us a call at (310) 939-9356 if you're interested in buying probate real estate. Please don't hesitate to contact us if you have any further questions or concerns. We can't wait to hear from you!