Why The Single-Family Market Is Booming
Posted by Techyscouts | Posted on
01/31/2021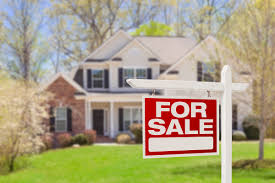 Who would have ever thought that positive things could come out of a pandemic? With a steep economic plunge and record-high unemployment, the market for single-family homes (SFH homes) continues to surge dramatically, even as the real estate market for retail, office, multi-family, and commercial markets have felt the negative impact of the pandemic. The real estate experts at Mike Millea share their insights into this pandemic-driven market and why it is an excellent time to consider purchasing a SFH home.
Why The Pandemic is Driving the Market
First, let's take a look at the numbers. According to the National Association of Realtors, home sales have increased by 26.6% annually, up almost 10% from a year ago. The median price of an existing home sold in October was $313,000, up 15.5% annually. And, 30-year fixed-rate mortgages are near historical lows, falling to 2.91% at the end of August.
The numbers speak for themselves in terms of how dynamic the SFH home market is currently. But why would a pandemic drive that kind of growth? Because people have been spending significantly more time at home than ever before. When you work at home, school your children at home, and pretty much do everything at home, you start to see what is and isn't working about your home. Plain and simple, people want more space. And, there is also an exodus from denser cities to the suburbs. The suburbs are expected to capture the lion's share of real estate growth over the next year. Again, it's about more space. You could call this the "social distancing" of the real estate market.
It would seem that while millions of Americans are out of work, they wouldn't have the financial resources to purchase a home. Still, there are many people working from home that are saving money because they are not spending it on entertainment and travel. If you have the resources, this is an excellent time to consider purchasing a home for yourself or as an investment property.
Let Mike Millea Help You With Purchasing Los Angeles Real Estate!
If you're considering a SFH home purchase, you need an expert that knows Los Angeles real estate. Whether it's a family home or an investment property, Mike Millea has the knowledge, expertise, and resources that deliver results. Contact us today, as we would love to help you find the perfect home!